Restaurant Séné LA BELLEVUE
GULF OF MORBIHAN - BRITTANY
47.62064" NORTH - 2.77415 WEST
Bistro in Séné - Bed and Breakfast Vannes Séné with a view of the Gulf of Morbihan

The beautiful view
A plural living space

In the heart of the Regional Natural Park of the Gulf of Morbihan, La Bellevue is a plural place of life. Nestled on the Séné peninsula 400 meters from Port Anna, the last fishing port in the Gulf of Morbihan. An authentic place perfectly integrated into the surrounding nature.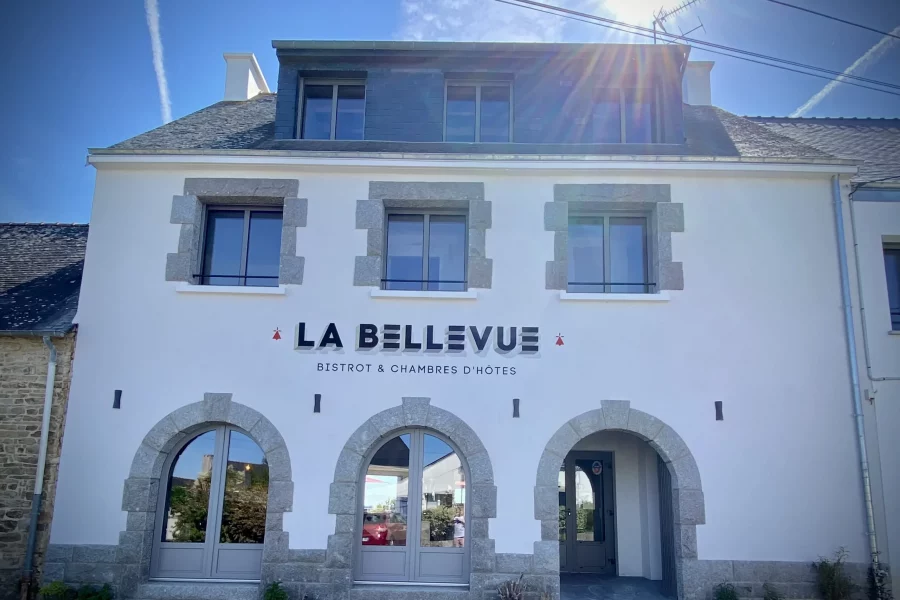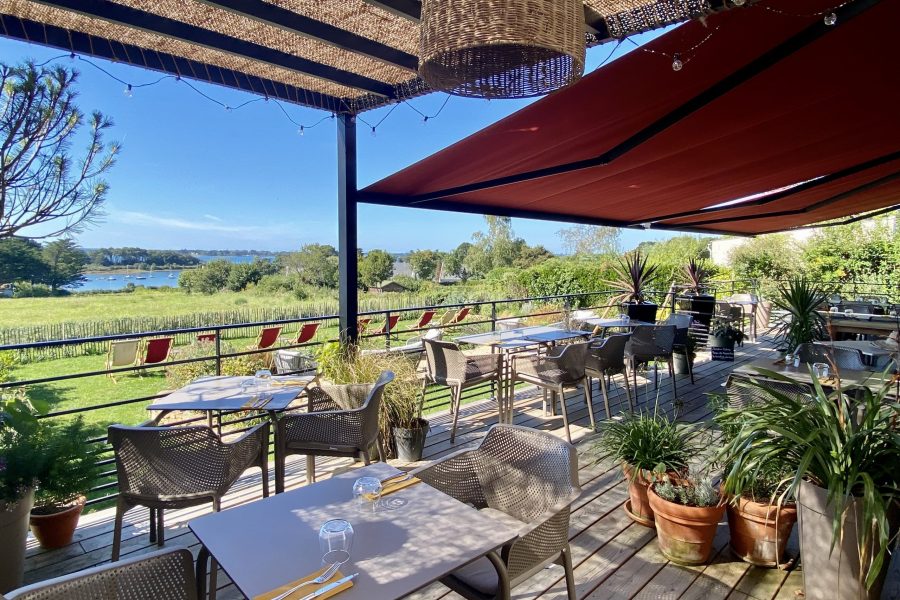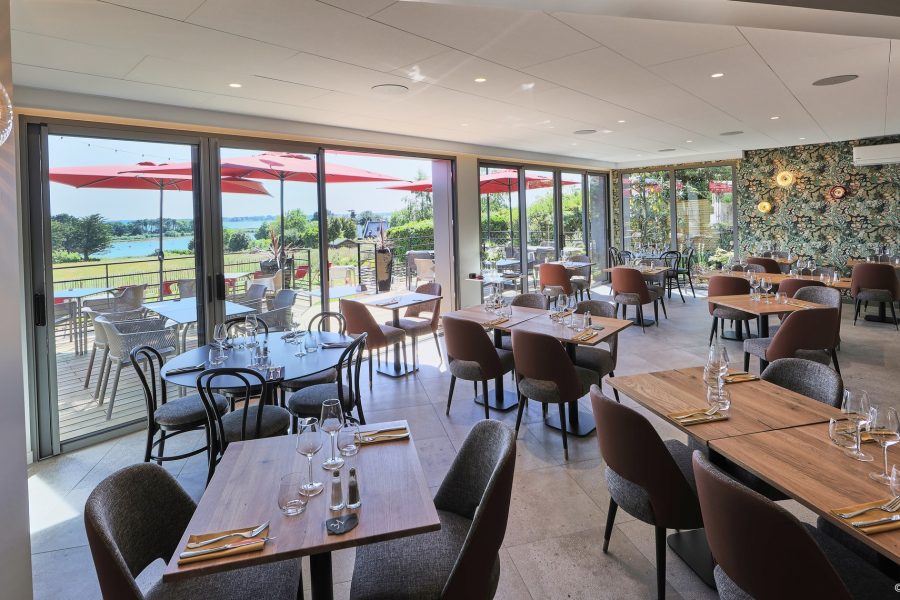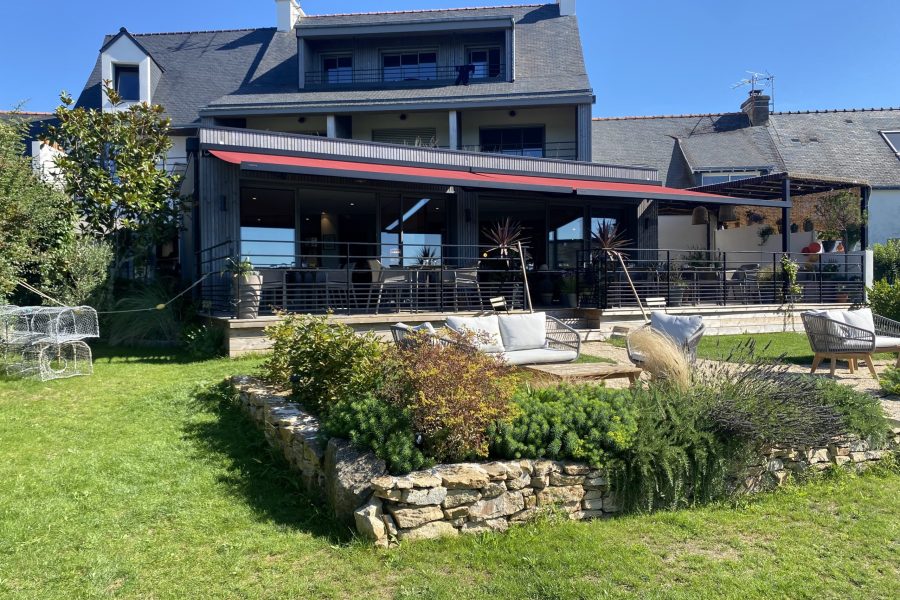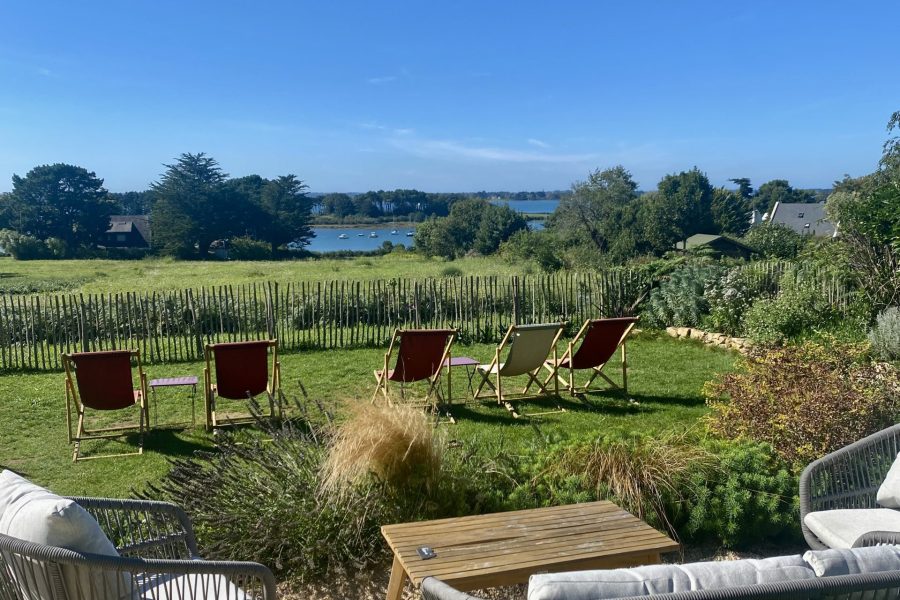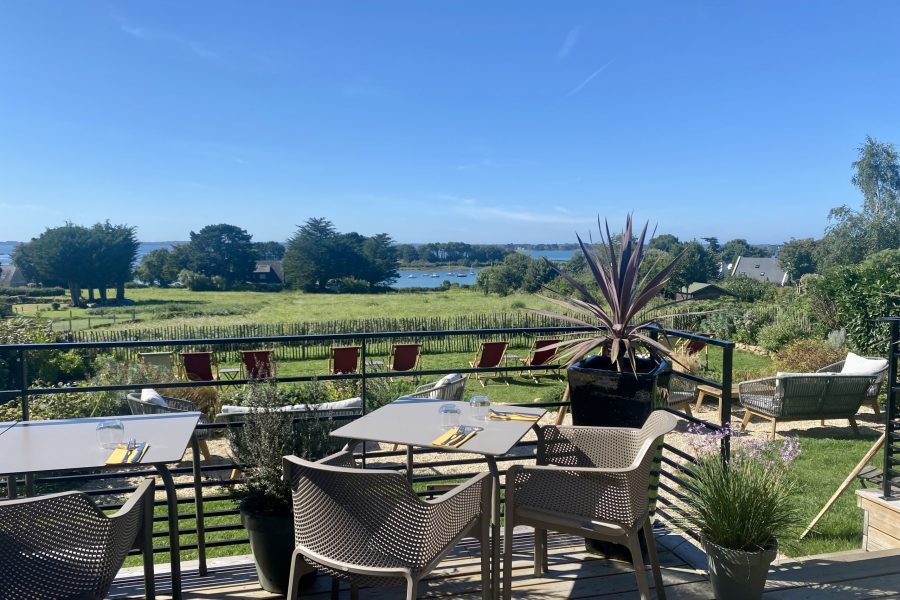 Bistronomic restaurant with terrace
The pleasure of the table in a bistro with a view of the Gulf, offering cuisine inspired by seasonal products highlighting local talents...
Hotels Bed and Breakfast Vannes Séné Gulf of Morbihan
The architecture of the Breton house has been preserved,
particular attention has been paid to the opening of the rooms towards the sea….
Bistronomic restaurant with terrace
Meeting place, the bar is the central and nerve center of La Bellevue. Depending on the time of day, we share a coffee there; a glass of wine, a beer or a cocktail...
Experience Around the Gulf